Enjoy the benefits of your
membership:


New Smart Card

Your new card with QR code will allow
you to insert your electronic tickets in it
and board easily.

As an UltraPlan member and a Cozumel
or Isla Mujeres resident, you will enjoy
preferential rates.
Frequent Traveler Mileage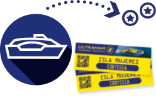 With every trip, you will accumulate
miles that can be redeemed for tickets.
The more mileage you accumulate, the
more tickets you may obtain.
With a single call you can receive
useful information on our
destinations and our services.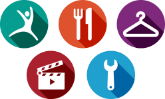 Your UltraPlan membership, will give you
access to special promotions and
discounts in a vast network of restaurants,
health and beauty shops, boutiques,
entertainment, and many more.
Here you can learn more
about the discount and
promotion network: